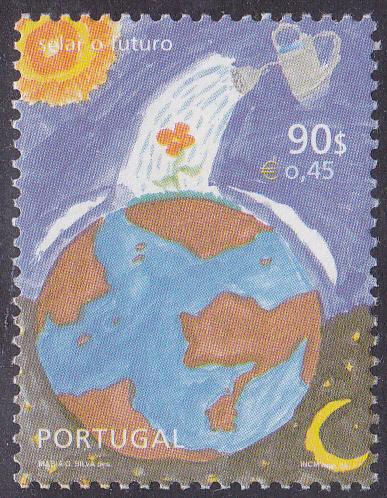 The German Philatelic Youth, the Federal Association of Young Stamp Friends (DPhJ), is organising a painting competition as part of the World Stamp Exhibition IBRA 2023 (from 25 to 28 May at Messe Essen). The theme of the painting competition is "My World".
"We invite all children to take part in the painting competition," explains Heinz Wenz, Chairman of the German Philatelic Youth. They can paint their own world over the template; this can be something from their own hobbies, a motif from their town, family, school or circle of friends. "It is about a motif that moves the participants and is from 'their world'," Heinz Wenz explains the painting competition further.
All primary school children can take part in the painting competition. Of course, whole school classes and entire schools can take part in the competition. Attractive cash prizes await the young participants.
The best designs will be exhibited during IBRA and produced exclusively as individual stamps. Cash prizes will also be awarded to the most successful participants at an awards ceremony on Friday (26 May 2023) at 11 am. 3rd place will receive a cash prize of €50, 2nd place €100 and 1st place €150. In addition, the school class with the most entries will receive a cash prize of €150 for the class treasury. The school with the most designs will receive €250.
Entry forms can be downloaded at https://www.dphj.de/ibra. The deadline for entries is 31 January 2023.