The AIJP
The international association of the philatelic journalists and authors
The first international association of the philatelic press was, the FIPP (Federation International de La Press Philatelique) founded in Italy by Giulio Tedeschi in 1927. The members were informed about the specialist publications with almost 200 bulletins worldwide intil 1938. World conventions took place in Le Havre (1929), Antwerp (1930), Brunswick (1931), Vienna (1933) and in Brussels (1935). The political situation at the time and the Second World War prevented the further development of this early association.
As late as August, 20th, 1962 Pierre Séguy founded a follow up organisation, the AIJP at PRAGA 62. He ran this for many years. Under his his successors'presidencies it developed to a cross-border grouping that brought authors and philatelic journalists of all countries together. Today the AIJP unites specialised journalists, authors and publishers of philatelic literature (papers, books, catalogues).
The primary objectives of the AIJP are:
peace and friendship and the true promotion of information.
fight against fakes and speculation to protect philately
promoting the interests of the journalists, authors and the philatelic press
promoting the co-operation between the philatelic press, to translate articles and disseminate articles
support the publication, the distribution and the sale of important philatelic literature
securing the position of philatelic literature at exhibitions.
The AIJP works towards this with the international associations of philately (FIP, IFSDA, ASCAT) closely together and has partners and sponsors who actively buck up its aims.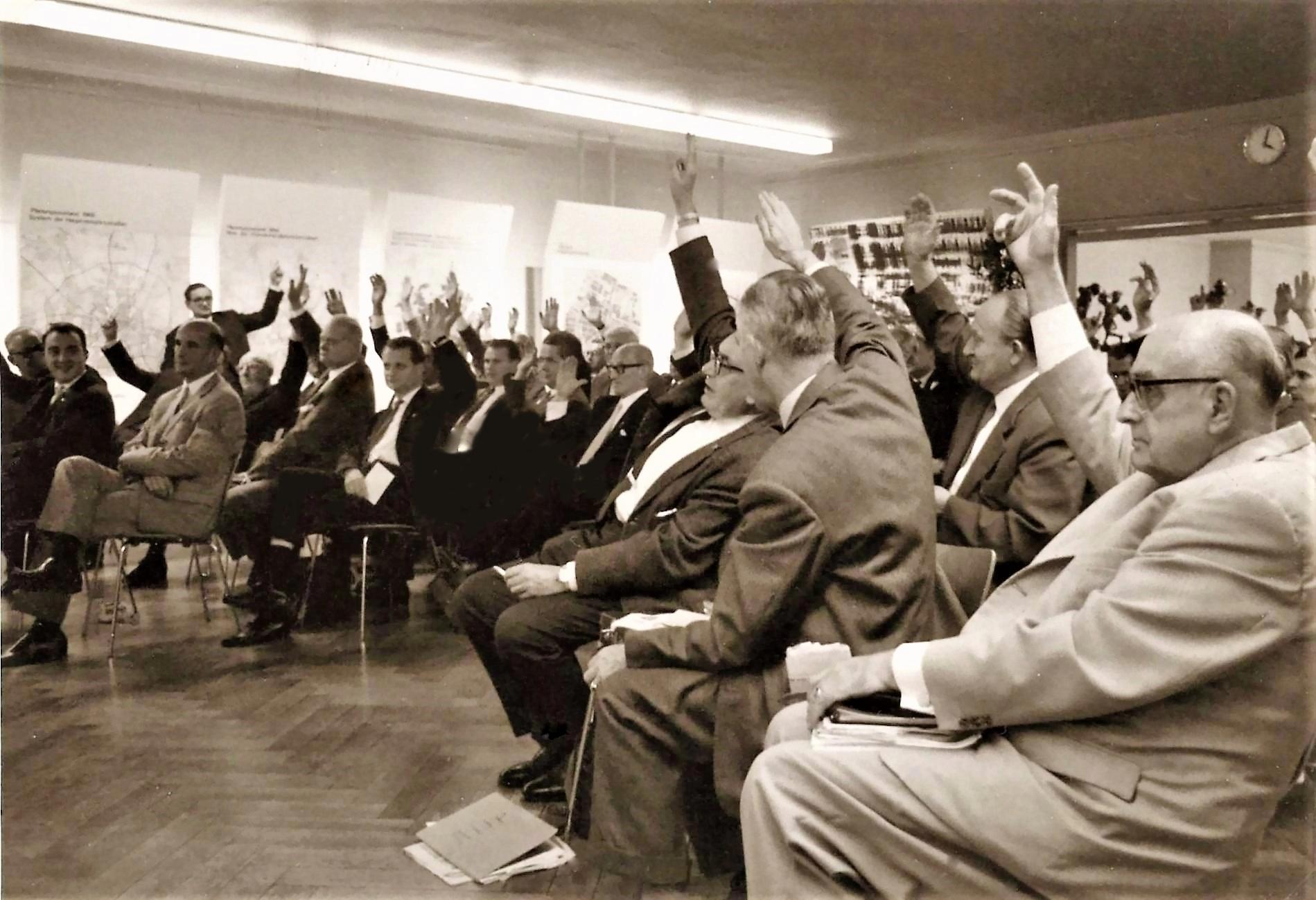 AIJP Congress Munich 1966: Pierre Séguy (2nd from left), founder of the association in Prague 1962, is re-elected president.