AIJP Brochures
The following titles (unless otherwise stated: DIN A5 format) are currently still available.
Price per title 10 Euro / 10 $ / 10 £. To be obtained from the AIJP Distributors:
AIJP General Secretariat, Rainer von Scharpen, Tucholskyweg 5, 55127 Mainz, Germany,
e-mail: Rainervonscharpen@t-online.de
Nr. 1: Andreas Birken/Wolfgang Maassen:
AIJP-Stilfibel für deutschsprachige Redakteure und Autoren,
in German language, 48 pages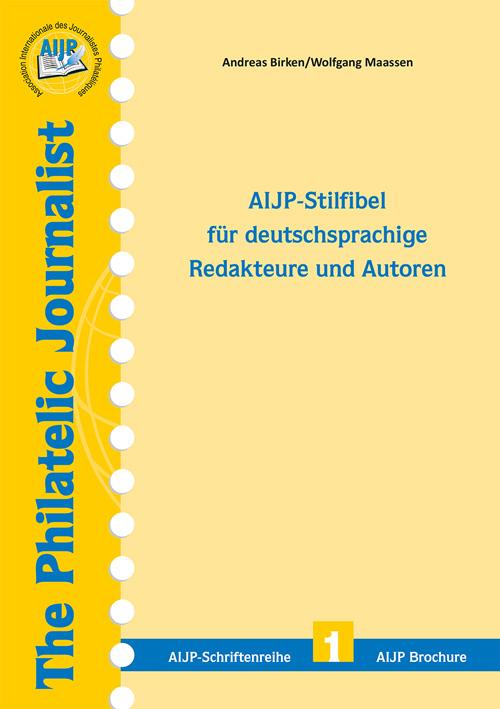 Nr. 2: EUROPHILEX LONDON 2015, AIJP Literature Catalogue,
in English language, 36 Seiten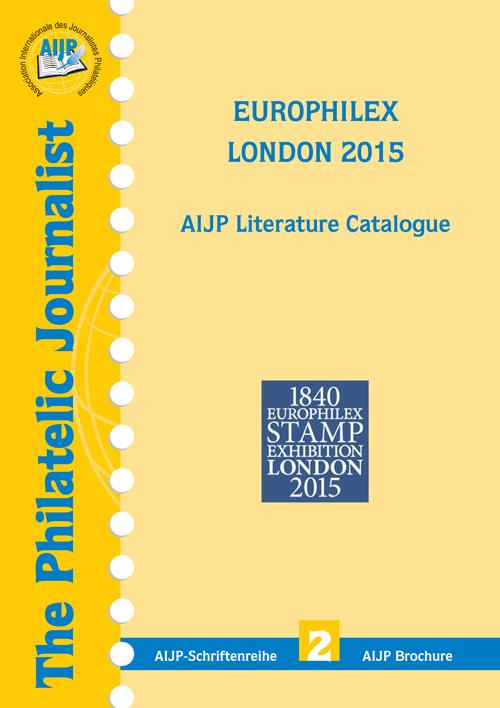 No. 3: David R. Beech
Philatelic Research, How to look after your Collection /
Forschung in der Philatelie – Zur Aufbewahrung einer Briefmarkensammlung,
English/German, 40 pages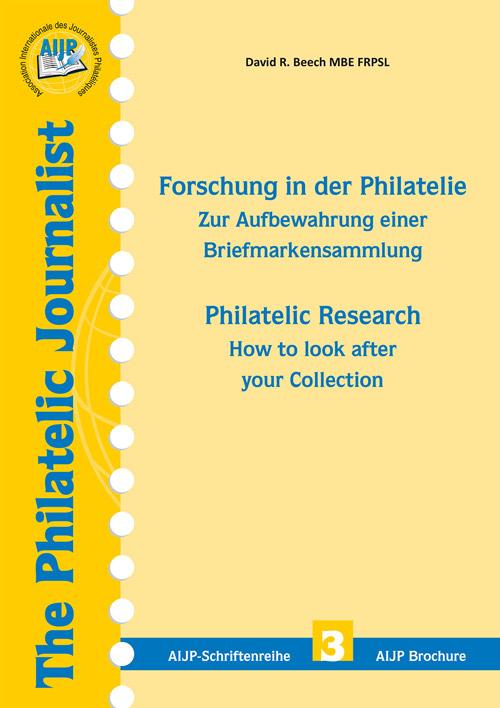 No. 4: Dr Mark Bottu:
The History of the MonacoPhil Exhibitions
in English language, 76 pages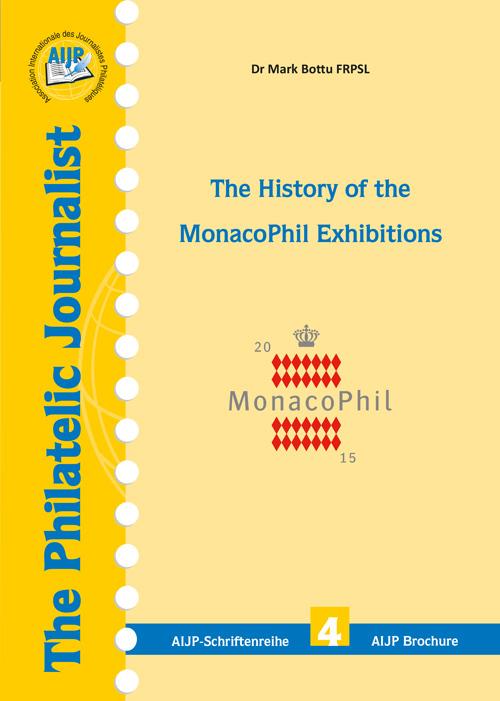 No. 5: Andreas Birken:
Holperdeutsch und Stolperdeutsch
in German language, 44 pages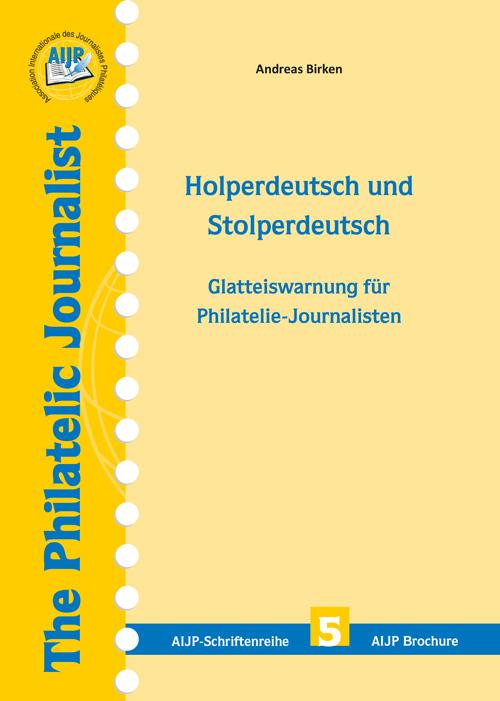 NEW No. 6: Wolfgang Maassen:
New Regulations for Philatelic Literature at FIP exhibitions. A Documentation /
Ein neues Reglement für Philatelistische Literatur bei FIP-Ausstellungen
Englisch/German, 60 Seiten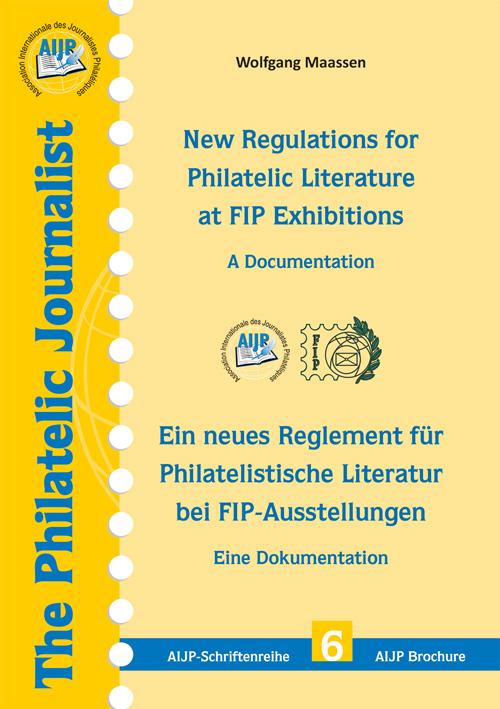 NEW No. 7: Tomas Bjaeringer & Jonas Hällström
Philatelic Handouts.
(Lecture for the AIJP Congress & Academy on LONDON 2020),
in English language, approx. 44 pages, DIN A4 landscape format