(Düsseldorf-gm/pcp) Ulrich Felzmann will again auction a complete sheet of the popular "Kerstfest Misprint" in his autumn auction. For the first time Felzmann achieved a top bid for this German stamp, which was withdrawn in 2016, in 2017.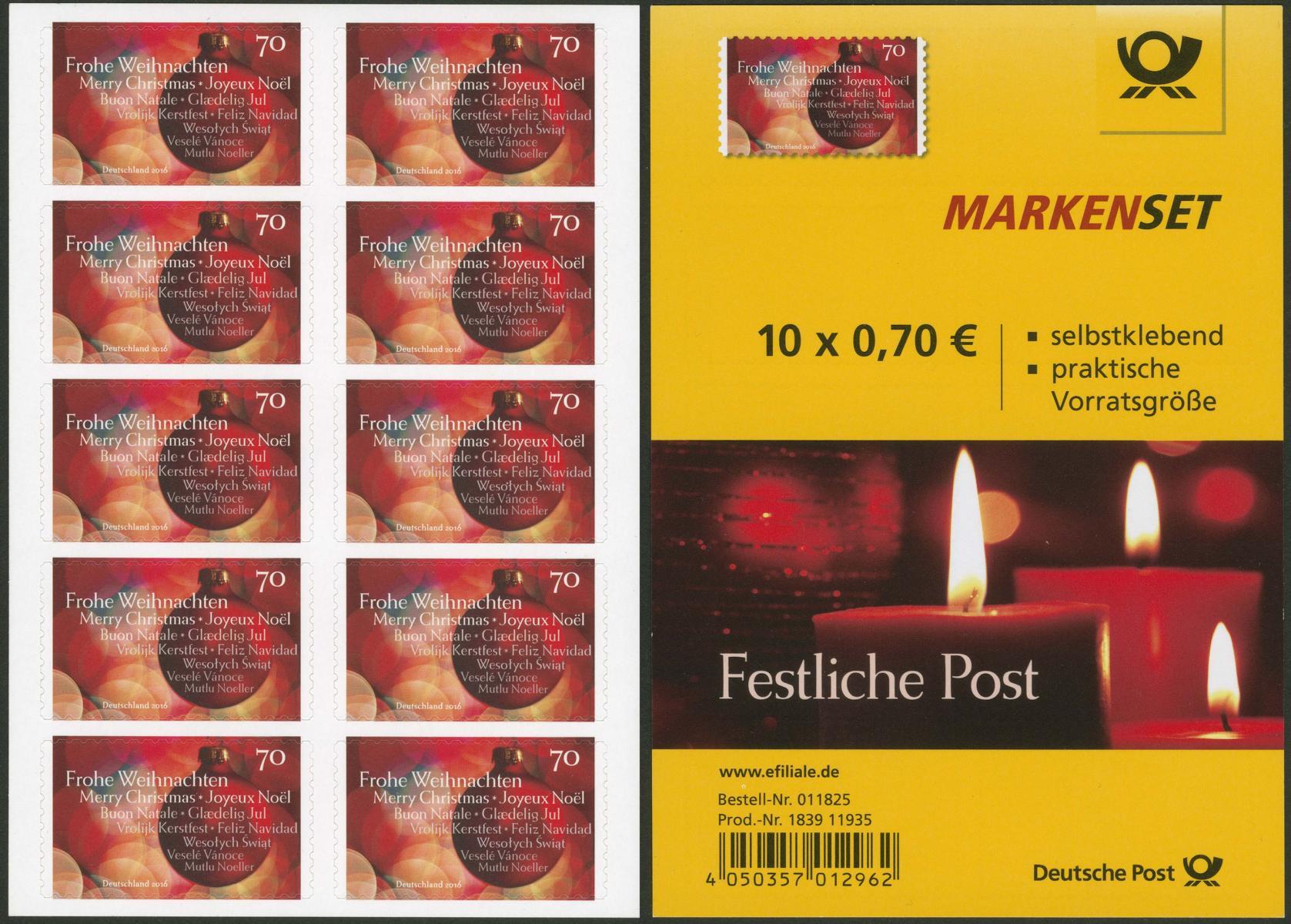 This time it is the third self-adhesive foil sheet to be auctioned in Düsseldorf. The lot can be found in the current online catalogue under no. 6917, calling out: 10,000 euros.
A small spelling mistake makes the valuable difference on tyhis stamp. The misprints show the words "Kerstfest" instead of "kerstfeest" and "Jul" instead of "jul". Only very few stamps were sold at the beginning of November 2016, as the mistake was quickly identified and the stamps were withdrawn from sale at the counter. The 10 mint copies of the 70 C stamp from the Felzmann auction belong to the third known sheet. A current photo-certificate from expert H.-D. Schlegel confirms the authenticity and perfect preservation. Who strikes here, adds to his collection the new top rarity of modern times. The stamped version can be worth up to 1,500 euros. Mint stamps are currently worth up to 4,000 euros.
The first unissued foil sheet was sold live at the Felzmann auction in May 2017 at the stamp fair in Essen for 27,500 euros. An absolute top price for the then unique piece on the market, which was then divided by the buyer for retail sale. A second sheet , which is now in collectors hands, was also knocked down at Felzmann for 37,000 euros. It will be interesting to see how much the third sheet, which will be auctioned on Friday, 15 November 2019 in Düsseldorf and online at the Live Bidding, will bring.

More information at www.felzmann.de