(pcp-wm) During MonacoPhil 2019, current facts and figures about the upcoming FIP World Exhibition in Essen were once again presented to the participants of the FEPA Congress on 29 November.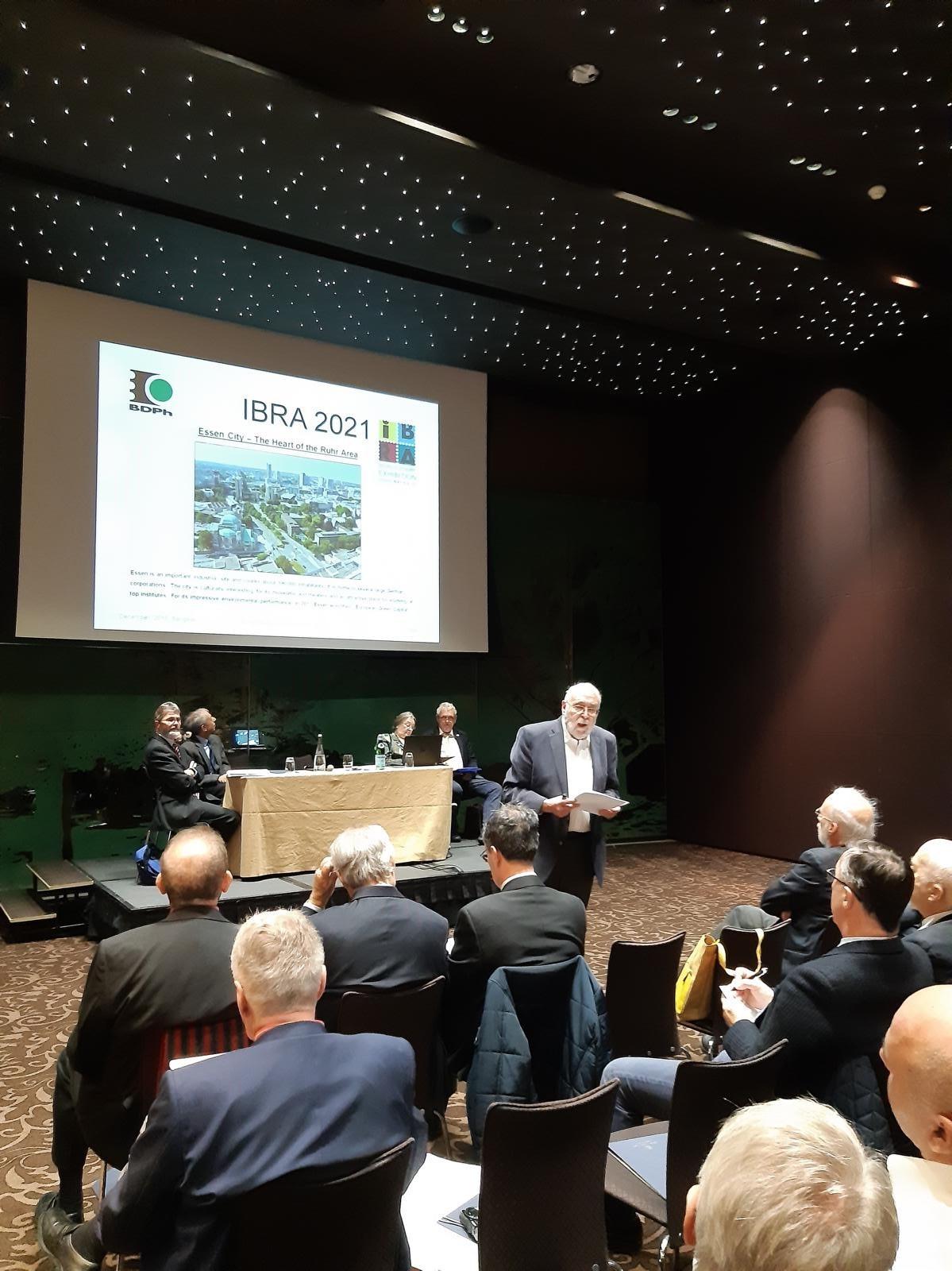 AIJP President Wolfgang Maassen and member of the IBRA 2021 organizing team presented the planning for the upcoming World Expo to the delegates of the FEPA Congress in Monaco. Photo: José Ramón Moreno.
The interest in this exhibition was very noticeable. FEPA President José Ramon Moreno thanked the speaker for his presentation, which provided a good insight into the overall planning. 2,800 frames are available for exhibits in Hall 2 of the Essen trade fair, Hall 1 will provide an extensive area for German and international trade.
On 7/8 December the organising team of IBRA 2021 met for a further meeting at which further key points of the detailed planning were adopted. Germany is a strong literary country, so that philatelic libraries will also be invited to participate in the reading and literature sector. Several special shows are planned, at which the anniversaries "75 Years BDPh", "150 Years Deutsche Reichspost" and "75 Years Federal State North Rhine-Westphalia" will be the philately documented focus. The Consilium Philatelicum will also participate with a 1-frame special show, and a special show in the field of literature is not yet excluded.
The planned IBRA Academy will become a centre of communication and dialogue. Unlike the annual international stamp fairs in Essen, however, it will be placed "prominently" directly in Hall 2. For 50 visitors it will offer an attractive "full service information and presentation programme" of well-known speakers and exciting topics daily. At the appropriate time, exhibitors will also be given the opportunity to offer their own guided tours of their exhibits.
All this and much more will be poured into a fixed structure in the coming months. At present only the registration phase begins. The list of national commissioners will be completed by January 2020, when a specially designed website will facilitate the registration procedure for exhibitors and commissioners.
Even if many things – or even many things – are still in preparation at the moment, one thing is certain: it will be an international exhibition that Germany has not experienced for many years.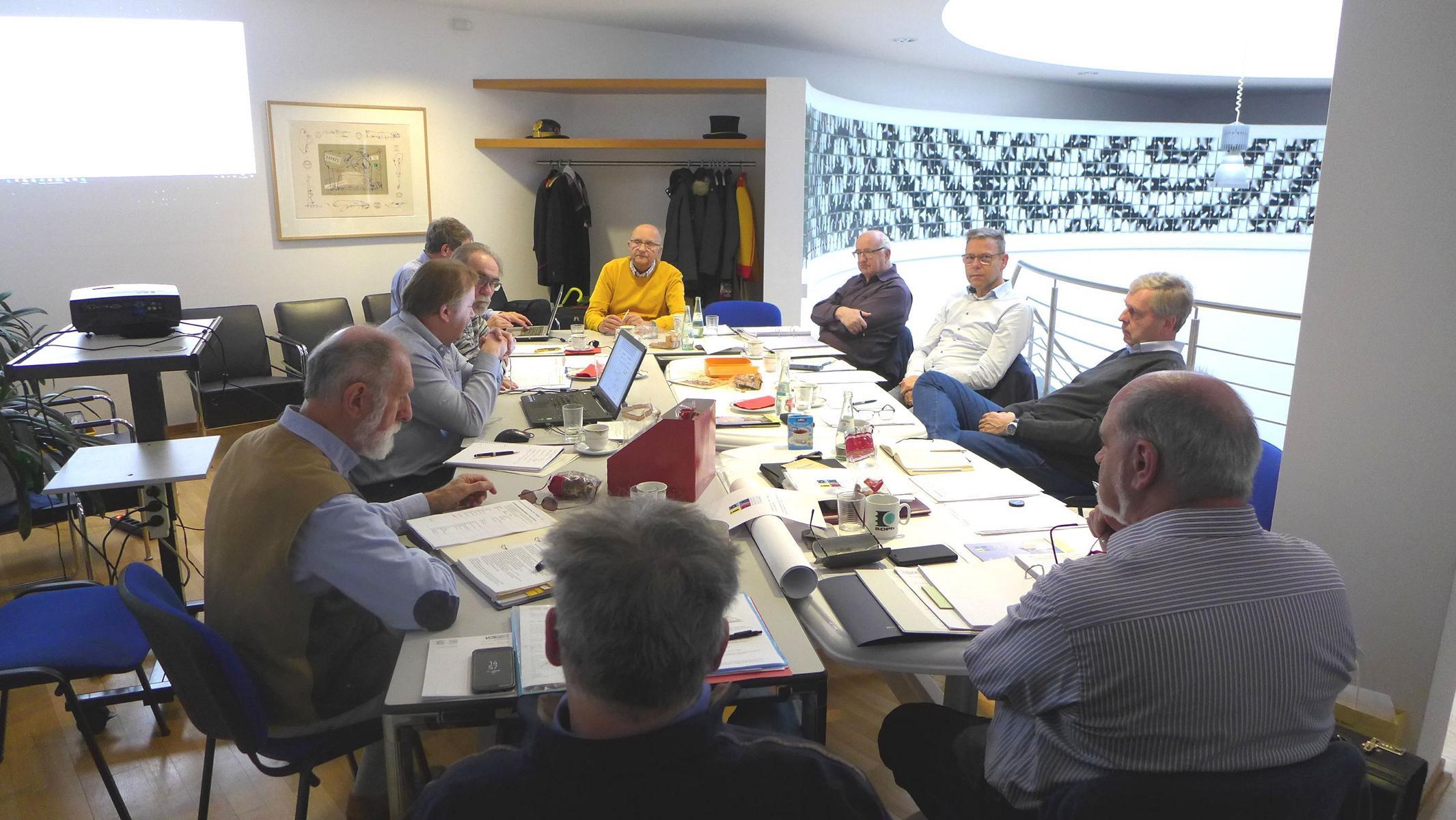 The IBRA 2021 organisation team at the Haus der Philatelie und Postgeschichte in Bonn at work. Photo: Wolfgang Maassen