The event now behind us, it is the time for the first reflections. Two are the aspects on which the general commissioner, Paolo Guglielminetti, wanted to focus.
Roma (26th November 2019) – The results of the European Championship for Thematic Philately (Ectp) were released immediately after their public presentation, on the night between 23 and 24 November. The Spanish collector Francisco Piniella excelled with the exhibit "The conquest of horizon", which deserved 96 points and the large gold medal.
Now is the time for reflection. "Innovation and quality are the two words with which I would like to recall this event", comments the general commissioner, Paolo Guglielminetti. "The three days of «Veronafil» brought the great international thematic philately in Italy, with the first edition of this competition in our territory. Fifty-four studies from fifteen countries, with 80% of collectors present in person to receive the comment of the jurors and confront the other enthusiasts in the various aggregative moments, from the seminar under the aegis of the Fédération internationale de philatélie (with over thirty participants) to the assembly of the Italian center for thematic philately".
Innovation
Innovation, due to several new elements, even at international level, such as:
– an entirely computerized management of all the operations of registration, acceptance and evaluation of the collections, for the first time applied at the level of the European Championship for Thematic Philately, which made possible to manage the operations with high efficiency;
– a well-attended palmarès, also thanks to the coincidence with the celebrations for the centenary of the Federation among Italian philatelic societies. With the presence of top personalities of world and European philately, it was organized in an original way through brief illustrated presentations of the champions' participations in each category, followed by the jurors' public voting to choose the best of all;
– the presence, for the first time in such a venue, of a philatelic expert, called to work alongside the jury to assess any doubtful and counterfeit pieces, considering the high quality level -and comparable to the other classes- of the material exhibited nowadays in the thematic exhibits;
– the display of all the collections, both online on the expo.fsfi.it site, and through the preparation of a Usb card with the related scans, offered to exhibitors.
Quality
Also noteworthy was the quality, uncommon for a specialized exhibition, with twelve titles that reached the level of gold and large gold medal according to the evaluations of the international jury, reflecting the level of excellence achieved. Not to mention a continuous presence of visitors among the frames, much higher than the one normally seen in competitive exhibitions.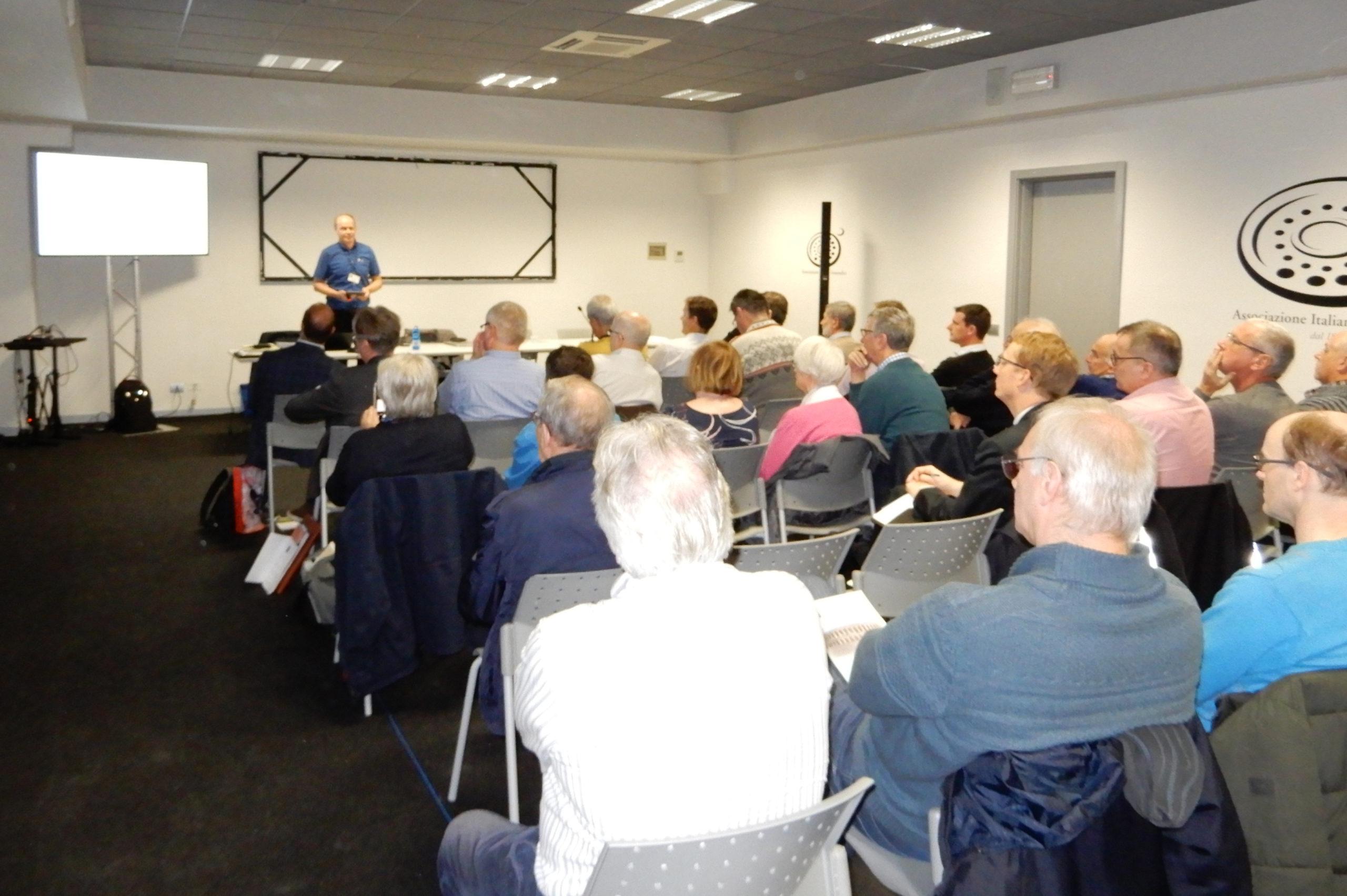 FIP-seminar for Thrmatic Philately – Verona