(pcp-wm) From 28 to 30 November, the internationally renowned MonacoPhil exhibition will once again take place in Monte-Carlo.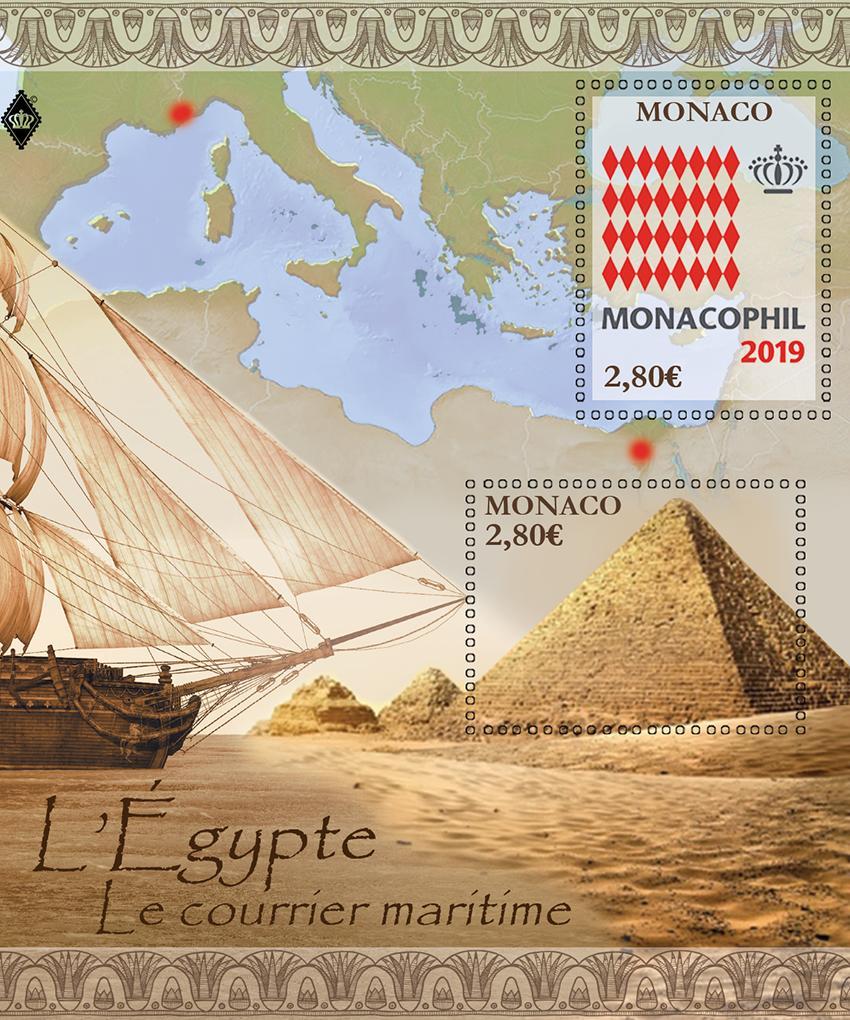 On the one hand, it consists of a fair with around 60 internationally renowned dealers and postal administrations, on the other hand, it also presents 100 rarities of philately and, among other things, excerpts from the collections of Prince Albert II and her Majesty Queen Elizabeth II.
In keeping with the main exhibitions dedicated to Egypt and the Maritime Post, a block of stamps with a nominal value of 2.80 euros will be published on the opening day (28 November). 35,000 copies of this block of stamps have been produced in offset printing. It will be available exclusively at the stand of the Monegasque Post Office during the event and at the neighbouring Office des Timbres. Subscribers will be offered the block with the Annual Philatelic Programme 2020.