(wm) The last major National Stamp Exhibition of the German BDPh, known for decades as NAPOSTA, took place in 2009, together with IBRA 2009 in Essen. This time an edition of NAPOSTA will precede the International Stamp Exhibition (IBRA) announced for 2021 by one year. This to give exhibitors, especially those from Germany, an opportunity to qualify for the upcoming IBRA 2021.
NAPOSTA will be held from 20 to 23 August 2020 at the Ohrelandhalle in the German town of Haldensleben. The hall offers space for about 800 frames. The location has earlier proved its worth and the same goes for the coordinating team under the leadership of the BDPh's President, Alfred Schmidt, who together with his team mates is working hard to make the exhibition a success and to offer all visitors a special philatelic experience.
Info Bulletin #1 is now available and offers interested exhibitors remarkably favourable conditions: 28 euros for a multi-frame or a literature exhibit; 38 euros for a single-frame exhibit). For literature exhibitors, only one copy per exhibit has to be submitted. This copy can also be returned on request if the costs for postage and packingand are met.
Interested parties can download Info Bulletin #1 from the website www.naposta.de. The closing date for applications is 29 February 2020.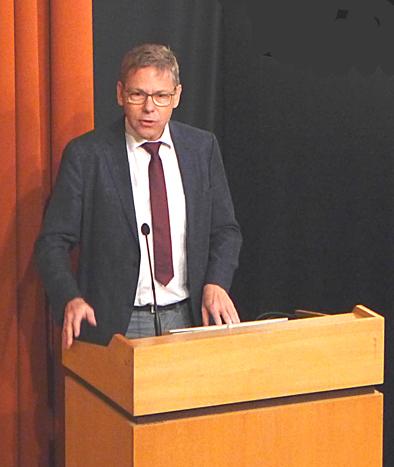 BDPh President Alfred Schmidt – the photo shows him during his welcome speech during AeroBerlin on 25 April 2019 – will welcome exhibitors on NAPOSTA 2020 next year (Photo: Wolfgang Maassen).