The President of the FIP Literature Commission, Gary Brown from Australia, died suddenly and unexpectedly. At STOCKHOLMIA 2019 he was still a member of the jury and evaluated philatelic literature.
There we also had the opportunity to get to know and appreciate each other better. In Stockholm he spontaneously became a member of the AIJP, the World Association of Philatelic Authors and Journalists. He also promised that he would now start working on a new regulation for philatelic literature at FIP exhibitions without delay and would coordinate this with me as a member of the Bureau. Unfortunately, this did not happen any more, which we sadly have to take note of.
Gary Brown was a well known person in Australian philately. For many years he worked as a juror and exhibition organizer. With him, philately loses one of its important personalities. May he rest in peace.
Wolfgang Maassen
Member of the Bureau of the FIP Literature Commission
and President of the AIJP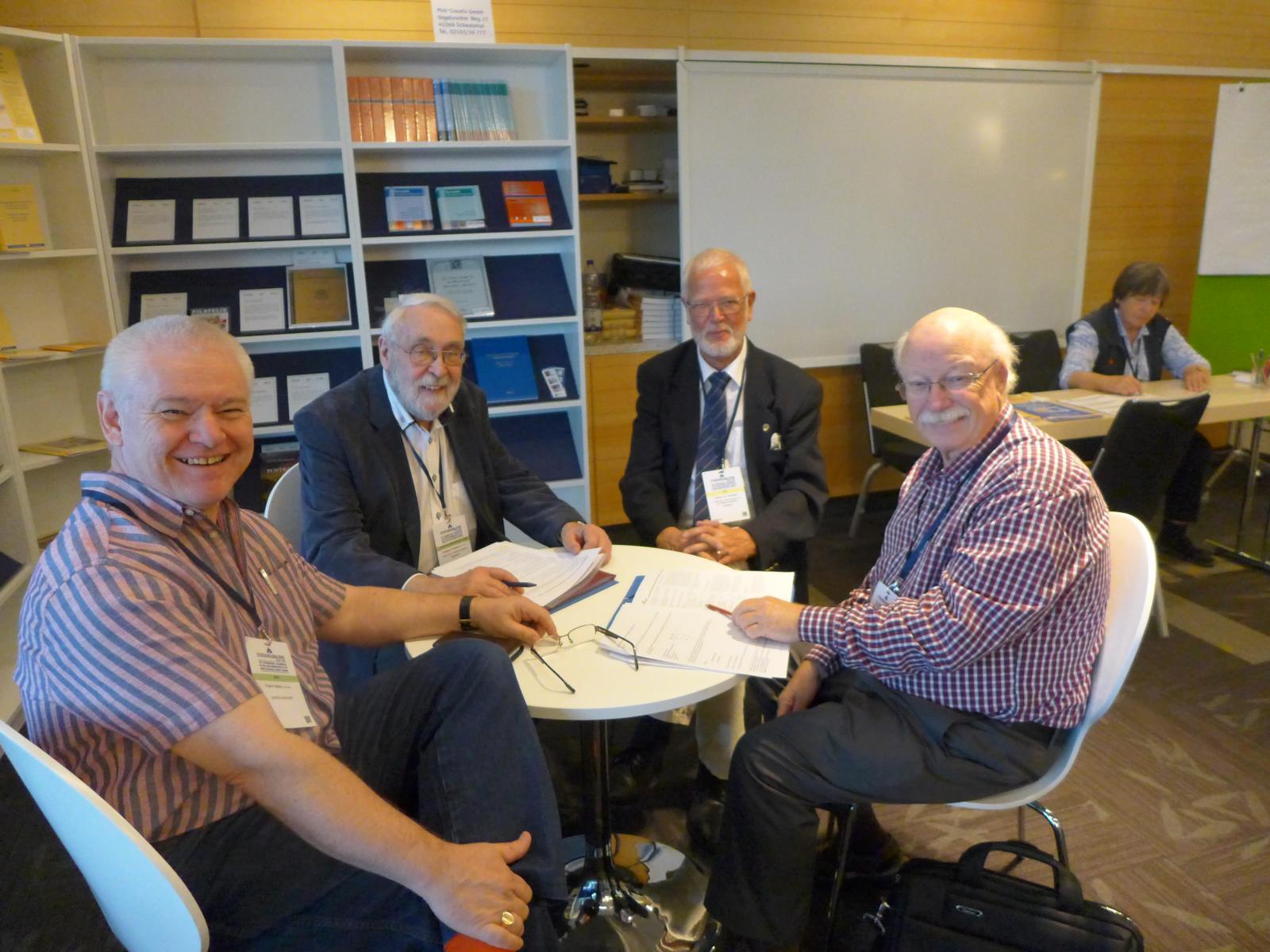 The photo shows Gary Brown (right) discussing philatelic literature at FIP exhibitions during STOCKHOLMIA 2019 with Frank Walton, Wolfgang Maassen and Rainer von Scharpen (from left). Photo: Claudia Maassen