On November 30, during a cocktail reception organized at Monacophil by Delcampe and the President of the Monte-Carlo Club, Sébastien Delcampe presented Christopher King with the Delcampe Prize for Philately.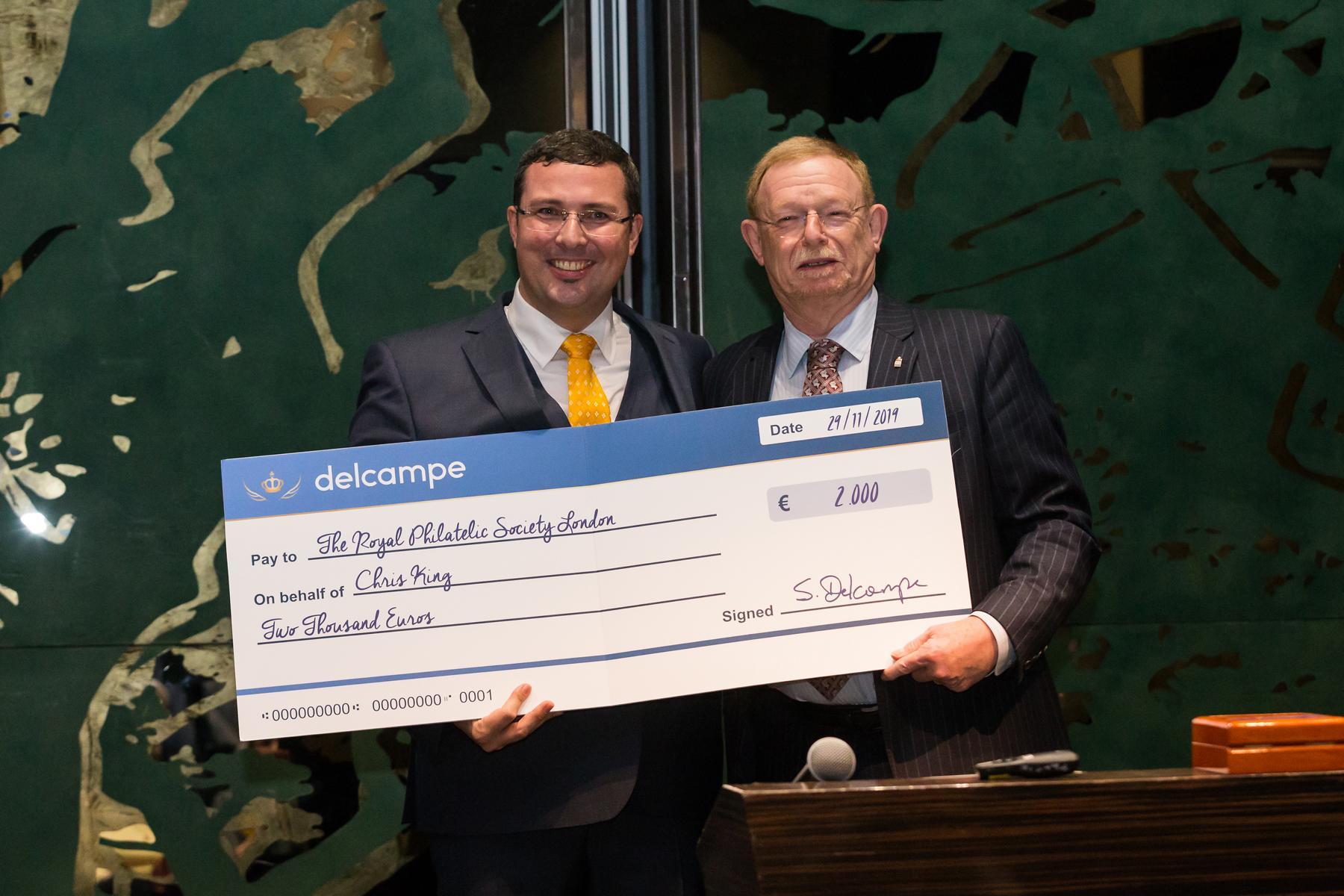 Chris King is a philatelist well known to the international philatelic community:
• He is a lifelong collector and exhibitor of stamps and postal history, as well as an international philatelic juror
• He is the Former President of the Royal Philatelic Society of London
• He has served in different positions in FEPA, FIP, ABPS, Le Club De Monte Carlo
• He signed the Roll of Distinguished Philatelists
• He received the Alfred Lichtenstein Memorial Award at the Collectors Club of New York
• He received the Bacon Medal at the Royal Philatelic Society of London
• He received the AEP / European Parliament Award
• He is world-renowned as an eminent expert in Scandinavian philately, particularly Schleswig
The Delcampe Prize for Philately is accompanied by a donation to the Philatelic Association of the latter's choice. Chris King naturally made this donation to the Royal Philatelic Society London. This association, which celebrates its 150th anniversary this year, has just moved into new buildings inaugurated by H.R.H. Queen Elizabeth II herself.
This award was presented for the second time. In 2017, Wade Saadi received it and the donation was awarded to the Smithsonian Postal Museum in Washington.
Delcampe is the greatest marketplace for collectors. Celebrating its 20th anniversary in 2020, the company founded by Sébastien Delcampe has always been committed to promoting philately and the major players in the field, whether associations or philatelists themselves.