Bulletin No. 1: We have started setting up NOTOS 2021 two years ago and right now we are exactly two years away from the Grand Opening. The 38-page Bulletin No. 1 pretty much sums up the first part of the story.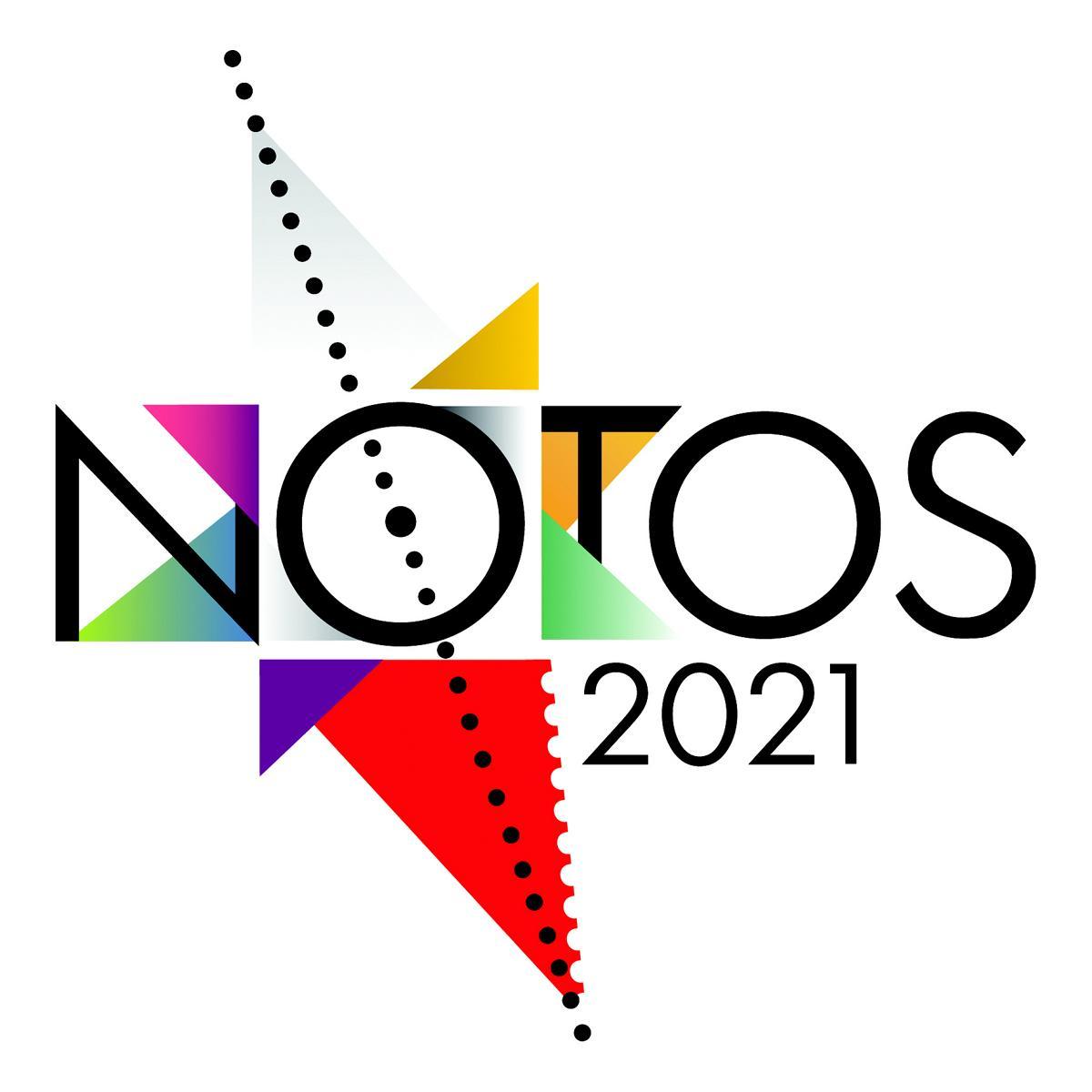 The IREX: The IREX was approved and uploaded in October. Competition includes all popular Classes along with the newest ones, i.e. Open Philately, Picture Postcards, Modern Philately and all sorts of digital Philatelic Literature. We have been committed since NOTOS 2015 to be able to offer substantially lower frame fees and so we did it again: this time the fees are set at 30 euros per frame. We strongly believe that major exhibitions should provide a real opportunity to every single exhibitor to participate. In order to secure this commitment, all National Commissioners will enjoy their privileges in NOTOS 2021, irrespective of the number of exhibits they bring in.
A brand new software: It was developed by our team as a web application in order to be used by anyone involved with NOTOS 2021. Commissioners' appointments and Jurors' proposals by the National Federations, exhibitors' entry forms as well as visitors' data will be submitted online in order to avoid the usual copy/paste errors and unnecessary paperwork. The software is very simple to operate and the user will be able to edit and resubmit if necessary.
The genesis of the Hellenic Post: Recently we have uploaded samples of documents from the General State Archives from the 1820s, related to the genesis of the Hellenic Post. They will be exhibited along with the Large Hermes Heads printing plates and other precious and elusive items in the Court of Honour for the first time to the general public. There will be more exhibits added to the Court of Honour pretty soon, so keep an eye on the website.
Appeal for donations: The exhibition is practically self-financed. So far, thirty four friends of NOTOS 2021 have responded to our campaign. We ask you to join them. Your donation to the Hermes Club will greatly assist the work of the OC. You can offer either a promissory note for cash deposit or a couple of philatelic lots, of the ones you surely do not need. Details are on the website. However small your contribution, it will be greatly appreciated.
Coming up next: In January, the National Federations will receive our formal invitation in order to appoint General Commissioners and propose Jurors. Some time later on, the exhibitors will be called to submit their entry forms.
Talk to us: In a couple of days we shall be in Monte Carlo to attend Monacophil 2019 and formally present NOTOS 2021 during the annual FEPA Congress on Friday 29 November. We shall also visit London 2020 next May. In the meantime, please feel free to contact us at notos2021@hps.gr. (NOTOS 2021 OC)
You can download the bulletin from http://hps.gr/notos2021/