(Wiesbaden/pcp) On 14 December 2019, Germany's oldest stamp auction house, Heinrich Koehler, invites you to the second auction of unique treasures from the "ERIVAN Collection –German States" in Wiesbaden.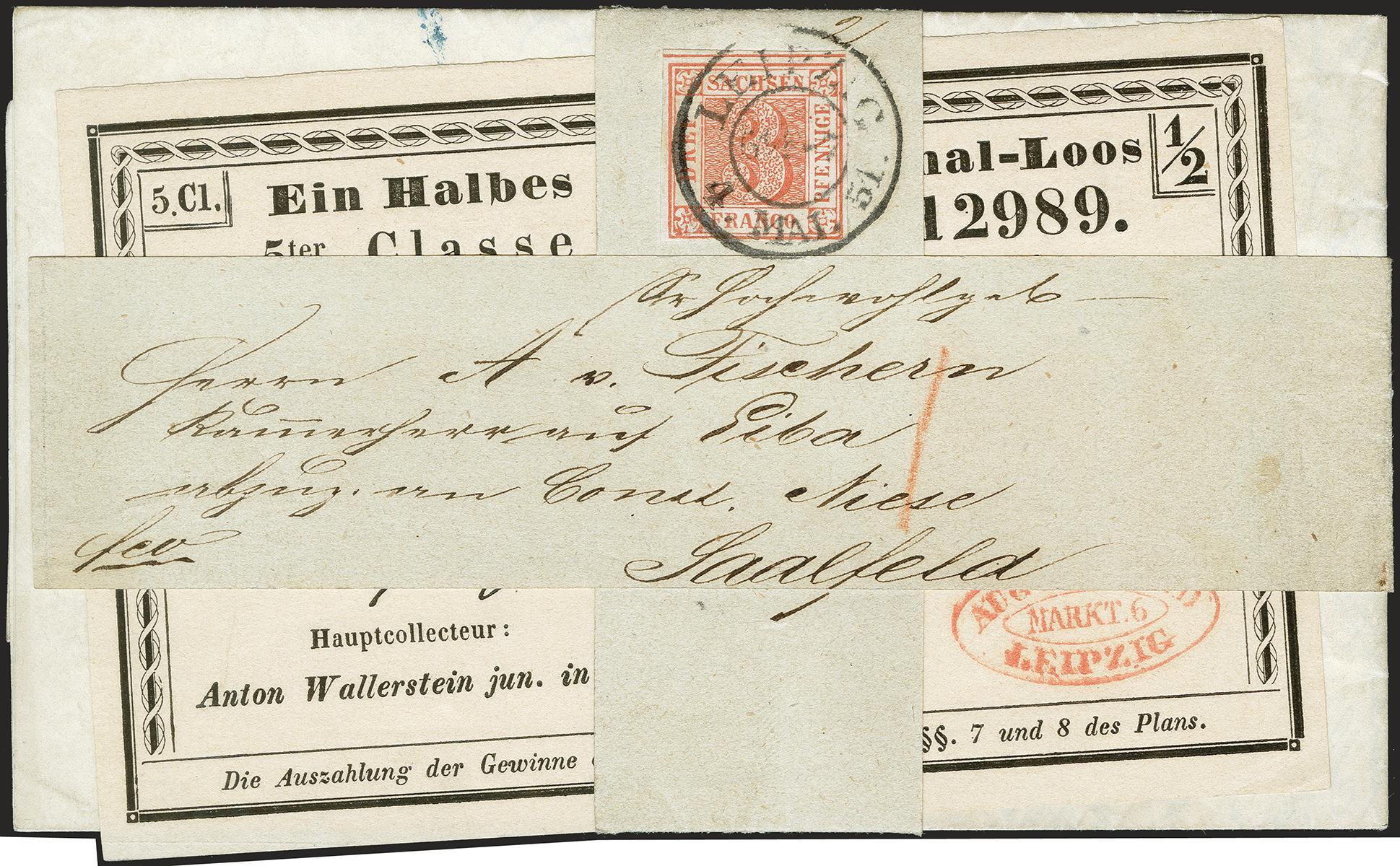 After the magnificent opening sale with a record price of over a million for the world-famous "Baden Error" in June of this year, collectors can look forward to a unique selection of wonderful stamps and covers from the extensive Erivan Haub collection. Lovers of the various collecting areas of Germany will once again have a unique opportunity to acquire further important items from the ERIVAN collection.
Major and minor rarities from Baden to Württemberg
Erivan Haub always had an eye for the special as well as for the highest standards of quality and rarity when forming his general collection of German States over many decades. This is also reflected in over 300 exclusive lots in the upcoming auction, which show a unique cross-section of his outstanding collection. Nearly all collecting areas of the German States are represented and offer everything a collector's heart desires, from minor rarities to the greatest treasures with exclusive provenances.
The Baden collecting area is once again represented with one of its most important items, the well-known 1 kr. tête-bêche strip of three with gutter on piece (Lot 4 – starting price 30,000 euros). A beautiful cover with a horizontal strip of four of the ½ schilling black on light blue will enchant Bergedorf lovers (Lot 47 – starting price 30,000 euros). It is the largest used strip of this stamp and one of only two known used Bergedorf strips of four. Bremen is impressive with among other things a cover to Havana, Cuba and a beautiful mixed franking of the perforated 5 grote black on matt grey-brown and 10 grote black (Lot 74 – starting price 10,000 euros). A real highlight awaits Mecklenburg-Schwerin collectors: a cover with the complete first issue of 1856, the 3/4 schilling red, 3 schilling yellowish orange and 5 schilling blue, on a registered envelope to Dunkirk, France (Lot 126 – starting price 10,000 euros). Another first-rate rarity of Germany is an Oldenburg 1/3 groschen black on green on printed matter (Lot 139 – starting price 25,000 euros). Single frankings of this stamp are extremely rare; the one offered here is one of the best known and most beautiful items of Oldenburg philately. Last but not least we would like to point out a beautiful "Saxony Three" in almost perfect condition on a complete wrapper (Lot 257 – starting price 20,000 euros) – one of the most beautiful complete items with the "Saxony Three".
In addition, many other desirable stamps and covers from all collecting areas of the German States will be offered. The moderate starting prices – with various lots in the three-figure range – again promise highly exciting bidding "battles".
Invitation to the opening ceremony on 13 December 2019
111 years after Heinrich Koehler first auction in Paris in 1908, Germany's oldest stamp auction house has found a new home. Since 1 November the Heinrich Koehler team has been at Hasengartenstrasse 25, 65189 Wiesbaden, Germany. The move to the new business premises is to be celebrated together with the company's customers and friends. On the day before the second ERIVAN auction, 13 December 2019, the Heinrich Koehler auction house invites you to the official opening of the new office from 3 p.m. onwards. On this day, guided tours through the new premises can be conveniently combined with the opportunity to view the auction lots. The Koehler team looks forward to many meetings and exciting conversations with fine light bites from the kitchen. We only ask you to let us know by 10 December 2019.
Contact: Heinrich Köhler Auktionshaus GmbH & Co. KG, Hasengartenstr. 25, 65189 Wiesbaden
Tel. +49 (0)611 34 14 9-0, Fax +49 (0)611 393 84, Email: info@heinrich-koehler.de
Internet: www.heinrich-koehler.de